This complicated task, located within an SSSI, involved installing steel sleeves of 610mmOD and 762mmOD over 106m from one pit in two directions, alongside laying a concrete product pipe within the sleeves.
Ground conditions were extremely challenging as they consisted of boulders within the glacial till. Despite this, our team's skill and perseverance allowed us to successfully complete the project.
More details of our Guided Auger Boring services can be found here…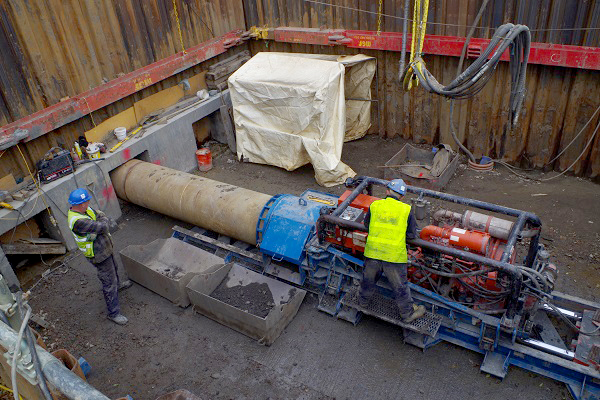 For more than 30 years we have worked with some of the leading names in the Civil Engineering, Rail and Construction industries on projects across the UK. With our extensive experience in Trenchless Services and No-Dig Techniques we have built a strong and dependable name that all Construction businesses can rely on.