On this project, we were tasked with diverting a 219mmOD Gas pipeline under the River Eden and West Coast Mainline railway – drilling 640m through hard Permain Penrith Sandstone.
The strength of the Sandstone and ground conditions presented challenges for our team, with the heavily fractured rock resulting in a loss of returns during piloting. We overcame these by installing a steel sleeve over our entry drill and grouting sections of the bore using our specialist HDD Rock Drilling equipment.
More details of our specialist HDD Rock Drilling can be found here…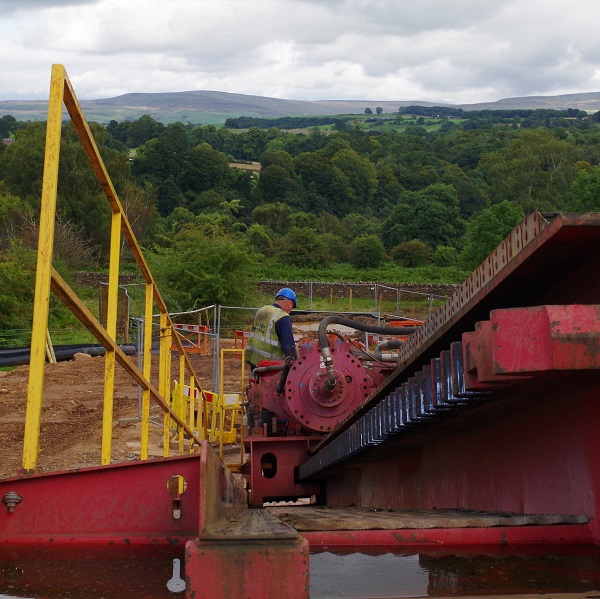 For more than 30 years we have worked with some of the leading names in the Civil Engineering, Rail and Construction industries on projects across the UK. With our extensive experience in Trenchless Services and No-Dig Techniques we have built a strong and dependable name that all Construction businesses can rely on.