On this site our team were tasked to upgrade the cable supplying the sub-station. The installation involved boring under nine railway tracks to lay six 150mmØ NB cable ducts.
Using a 610mmØ steel sleeve we made four parallel bores each 40m in length. The tight working conditions and challenge of keeping the cable at an even spacing were overcome by using one of our compact Guided Auger Boring machines to install the steel casings, then spiders to separate the ducts. Once in position we then grouted to ensure the configuration was kept constant.
Drawing on our extensive knowledge, we successfully completed the project without causing any disruption to the railway.
More details of the Guided Auger process can be found here…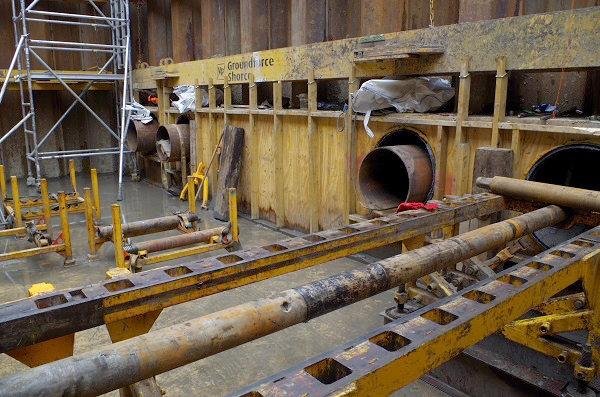 For more than 30 years we have worked with some of the leading names in the Civil Engineering, Rail and Construction industries on projects across the UK. With our extensive experience in Trenchless Services and No-Dig Techniques we have built a strong and dependable name that all Construction businesses can rely on.