This scheme was originally planned using Guided Auger Boring for a 15m length of 225mmØ sewer drain, passing below a busy main road outside the site entrance for connection to the public sewer on the opposite side of the road.
However, it was then later found the sewer was not only deep but also close to the kerb with the added complication of multiple other utility services between this and the surface.
Faced with the situation we redesigned this crossing and constructed a timber heading restricting the working space to the confines of the client's site, making the sewer connection below ground without any disruption or need to divert existing services.
For more details of Guided Auger Boring and Timber Headings, click here…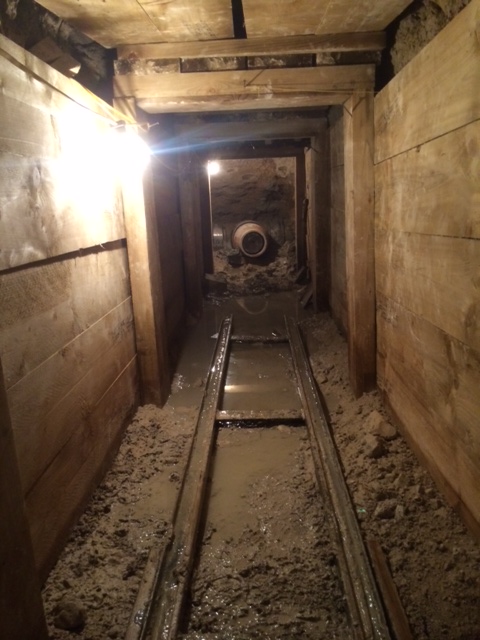 For more than 30 years we have worked with some of the leading names in the Civil Engineering, Rail and Construction industries on projects across the UK. With our extensive experience in Trenchless Services and No-Dig Techniques we have built a strong and dependable name that all Construction businesses can rely on.