On this scheme our team had to drill under fuel pipelines and terminals – requiring extra precaution to ensure neither were disrupted – and carry out their work on the busy airport.
Extensive planning was undertaken before any drilling started adhering to the airport's strict safety requirements. With the patience, diligence and accuracy of our team, the new 323mmØ steel fuel pipeline and a 168mmØ cable duct in parallel bores – with only 6m of separation – was successfully installed.
More details of our Directional Drilling services can be found here…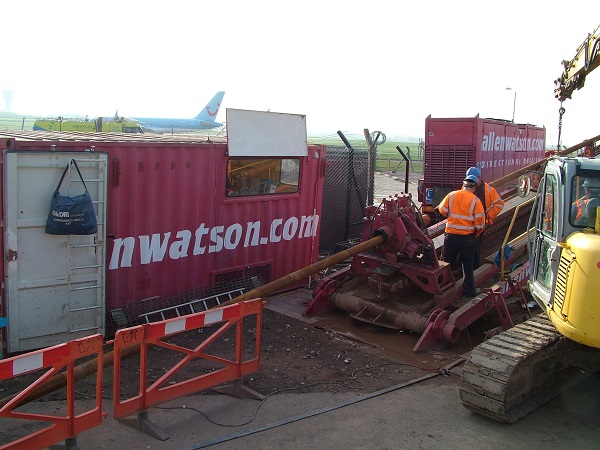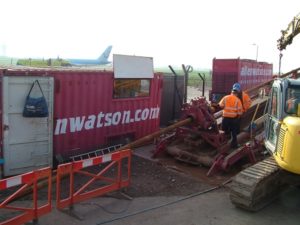 For more than 30 years we have worked with some of the leading names in the Civil Engineering, Rail and Construction industries on projects across the UK. With our extensive experience in Trenchless Services and No-Dig Techniques we have built a strong and dependable name that all Construction businesses can rely on.